Our history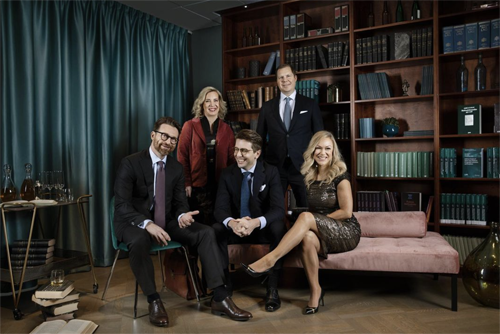 1969
MarLaw Law Firm, formerly Advokatfirman för Marknadsrätt, was founded in 1969 by The Swedish Industry's Delegation for Marketing Law (Sw: Näringslivets Delegation för Marknadsrätt) consisting of 26 trade associations.
1971
The office became an expert organ providing companies with advice and guidance regarding the interpretation and application of the then new legislation (1971) regarding unfair marketing practices.
The 1980:s
During the mid-1980s a management-buy-out resulted in two of the office's lawyers forming a partnership for the purpose of developing the specialised skills appertaining to marketing law and intellectual property law.
1996
In 1996, MarLaw was admitted to the Swedish Bar Association. Over the last few years we have seen a large increase in demand for expertise within MarLaw's main areas of practice. As a result, MarLaw has expanded its specialised recruitment with experienced lawyers who enhance our Core Values.
2012
Advokatfirman för Marknadsrätt AB changed its name in August 2012 to MarLaw Law Firm. MarLaw is short for the expression marketing law, the legal area in which MarLaw is renowned for its expertise. The name now reflects the firm's modernity and unique insight built up over four decades. The firm's communication concept has also been revised and modernised. The name change was an integral step to embrace MarLaw's increasing number of international clients.
Today
MarLaw is a business law firm with specialist expertise in market law, intellectual property law, IT law, GDPR and contract law. We assist with consulting as well as negotiations for authorities, arbitration boards and courts, especially in the Patent and Market Court. The law firm's clients are mainly larger companies, both public and private. We have a unique network in and outside Europe, thus representing clients in most markets.
Test our Express Compliance Check
Make a free of charge market law check online and find out if your marketing claims entails legal risks. In case of questions, please contact us.
Launching Soon